The W. Erskine Johnston School Council is led by parent volunteers.  Each year in September a new Council Executive is elected by the parent body.  At Council meetings, every parent is invited to attend, has a voice and a vote.  School Council meetings occur once a month in the school library during the school year.  All parents and guardians are welcome and encouraged to come to School Council meetings whenever possible.   Strong parent involvement makes for stronger schools.
2020-2021 Council
Executives
---
Co-Chair: Nupur Chakravorty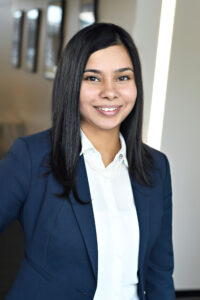 Nupur is an architect with over 15 years of experience working on a wide range of buildings. She volunteers, as a board member, at Gloucester Community Housing. She previously volunteered at the Canadian Green Building Council (Ottawa Chapter), and was on City's Pedestrian and Transit Committee. When trying to avoid architecture she enjoys colouring, playing legos, programming, reading or cooking with her two young kids. Nupur believes that kids are the future, and a proper foundation is required at micro (home) and macro (community) level to help them achieve their full potential. She takes the saying "It takes a village to raise a child" to heart, and as such joined the WEJ parent council. Being an immigrant herself she enjoys interacting with newcomers, and in particular, understanding their way of nurturing. Come join her at the next council meeting
Co-Chair:  Thomas Holloway
Treasurer:  Saami Hamid
I am an engineer working at a high-tech company in Kanata. W. Erskine Johnston School (WEJ) is our home school. Currently, I have 2 children at Ottawa Carleton Virtual School, Northwest Campus (Gr1 and Gr6). After contributing through participation in the school council meetings the year before last, I stepped forward to join the school council at WEJ. Last year, I served as the school council Treasurer and together with the team, we delivered many valued programs to the student and parent community. I have previously served on the board of a non-profit, charitable organization for several years; and volunteered in many community initiatives. I hope to continue to bring forward that experience to serve this organization. I love to spend time with my kids and their activities. It is amazing to see the kids grow and to have their 'light bulb' light up when they discover something new. Their school has a big impact on their growth, so I look forward to doing my part in contributing to the school community for everyone's benefit.
Secretary: Amanda Spielman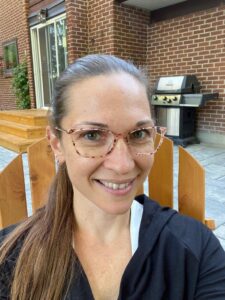 I am an Optometrist at Kanata Optometry Centre and have lived in Beaverbrook since 2005. I have three children at WEJ and I love the strong community spirit in and around our school. I was Co-chair for the WEJ Parent council for 3 years from 2016-2019 and worked on many school fundraising projects including replacing our kindergarten play structure. I am also a Girl Guide Leader, a summer soccer coach and like to volunteer whenever the opportunity arises. We have a very active family and participate in many winter and summer sports. I enjoy being a part of the WEJ parent council and am thankful for the opportunity to be involved again this year.
Hot Lunch Coordinator: Sutha Manik & Vijay Mishra